< Back to all projects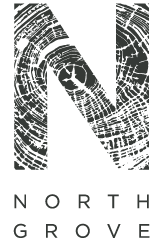 NORTH GROVE
North Grove is set in the heart of Nanaimo's desirable Woodgrove Neighbourhood at the north end of the city. Conveniently located adjacent to Woodgrove Shopping Centre, it's a 3-minute walk to shopping, public transit, and the Parkway Trail. 
Phase 1 consists of a 3 building, 151-unit multifamily rental apartment complex which completed in 2020 and was fully leased within 90 days and sold in 2020. The buildings are each 4 storey with amenity lounge room, bike storage, building manager office, green space and surface parking. 
Phase 2 will consist of another multifamily rental apartment complex with 2 buildings, 149 units, and underground and surface parking. Construction is underway.
Phase 1 – 6971, 6973, 6975 Island Highway North, Nanaimo, BC
Phase 2 – 6795 Island Highway North, Nanaimo, BC
northgrovenanaimo.com